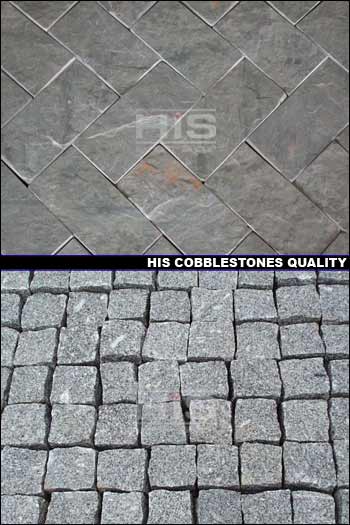 The beauty of the ancestral breeds in each cobbled street in any city in the world. The harmony of classic, the precision craftsmanship and the duration of eternity come together in our range of cobblestones.

The cobblestones accompany man from time immemorial, and have been and continue to be exceptionally positive solution street paving. Because of its hardness, for traffic, as its undeniable beauty, have placed the stones on the top of our choice.

The streets and the roads of Rome (Italy), still retain pavers were put there by men over 2000 years ago, showing the durability of an absolutely proven, even to become the choice for many international architectural cabinets, paving when rides private homes or in civil engineering, for its exceptional versatility and endurance.

Historically the cobblestones have been made of granite, however, since recently the slate cobblestone is gaining importance and the attention of many professionals, reaching consolidated as an exceptionally interesting option when both exterior paving inside buildings.
In HIS Export Group have and we provide granite and slate cobblestones top quality quarried European quality certificates.
If you are interested in any of our cobblestones, contact us and we will answer any questions.